CURRICULUM
PHYSICAL EDUCATION OBJECTIVES
Develop an individual desire for wellness, physical fitness and the ability to remain active throughout life.

Enhance the motor development of the elementary school student.

Introduce a variety of activities, which include maximum participation, non-elimination, and allow multiple opportunities for success.

Provide students with an instructional program, which is focused on child-centered development in locomotor movement, non-manipulative and manipulative concepts and skills.

Emphasize the social values of cooperative play.

Emphasize the social significance of each individual's need to respect the right of others in competitive experiences.

Engage students in daily physical education to increase motor fitness, academic performance and attitude toward school.

Reinforce and support knowledge taught in other subject areas in order to make connections and improve academic achievement.

Develop a program that is standards based, balanced, sequential and progressive.
---
PHYSICAL EDUCATION PURPOSE
​
The purpose of physical education in elementary school is to help children learn to become skillful movers through fitness based activities. A skillful mover is more likely to choose to participate in physical activities throughout their lifetime.

It is the goal of Indian Prairie School District #204 elementary physical education teachers to have children become fit and skillful movers, feel good about themselves, be able to work positively with others, and participate in physical activity outside of their school experience.
We use the term TGFU. (Teaching Games for Understanding) to describe a method using games and sports to improve fitness. The use of modified rules and small sided games will increase fitness and participation. Click below to learn more!!
---
PHYSICAL EDUCATION GOAL
The goal of the Physical Education Program is to develop students who take personal responsibility for their own health and physical fitness for a lifetime. Our programs are designed to help all students understand, assess, monitor and improve their own levels of health and fitness. Physical activity choices are provided that include individual and team sports, indoor and outdoor activity, fitness activities, dance, rhythmic activities, educational games, team building challenges, and lifetime activities. Our programs are designed to incorporate the latest technology and extend beyond the walls of the gymnasium into the students' classrooms, home, and community.
Powered by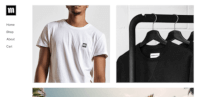 Create your own unique website with customizable templates.